Outdoor Places offer a complete project service from conceptual design stage right through to installation and completion for turnkey bespoke outdoor play and sport solutions across a wide range of sectors.
All customers receive the same level of personal attention and highest quality of products and workmanship offered by Outdoor Places.
Outdoor Places was acquired by MTA Leisure and the website needed to be brought into the MTA Leisure brand.
The existing MTA Leisure site needed to be migrated from a static HTML site to a dynamic WordPress theme.
During the process the MTA site would become the Outdoor Places website, removing the need to manage two websites.
Organic SEO needed to be migrated from MTA Leisure to Outdoor Places.
An exact pixel perfect replica of the existing static HTML version of the MTA Leisure site was initially completed.
This new site was built with WordPress at it's core to allow the Outdoor Places team to create new dynamic content.
Once the new WordPress theme had been created, the Outdoor Place brand was applied and changes made to the design to incorporate the new branding guidelines.
The new site had a requirement for additional customisation to the backend CMS. This customisation allowed the Outdoor Places team to manage relationships between content without needing any technical knowledge.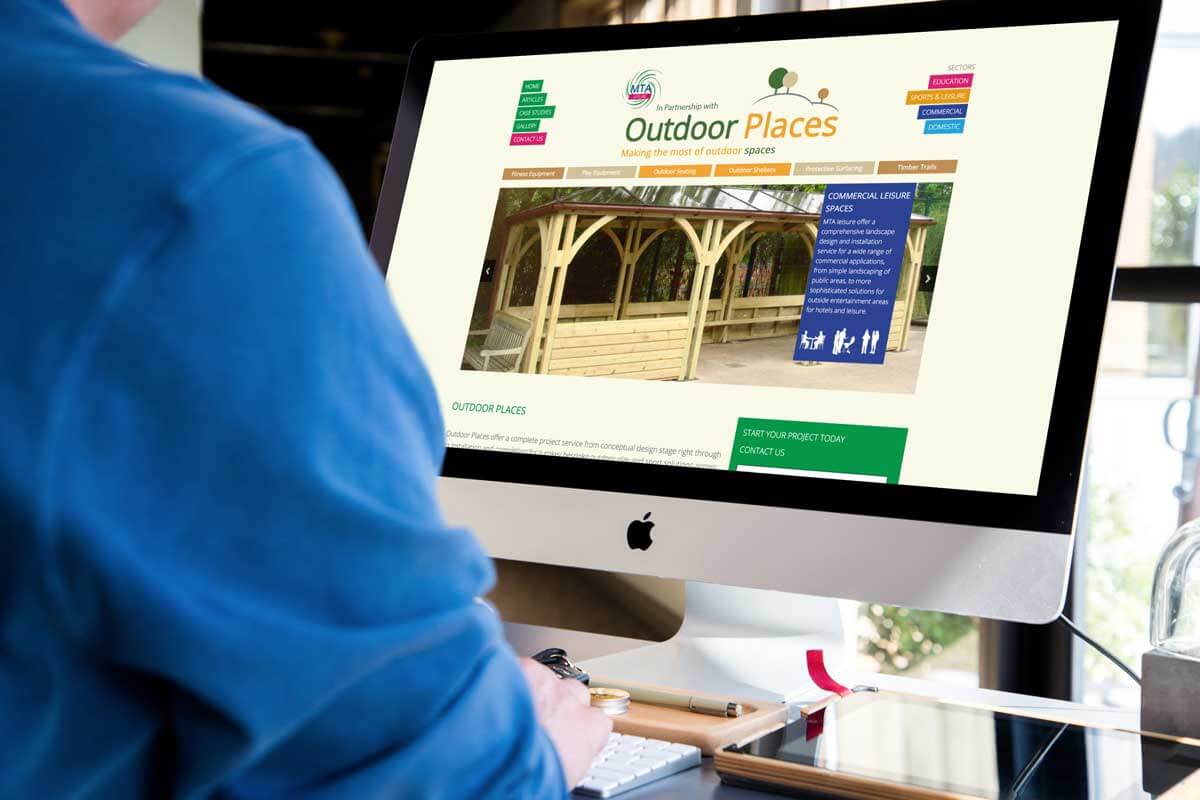 With the new Outdoor Places site developed and launched the previous MTA Leisure site could be retired and redirects put in place to ensure organic SEO was maintained in the transition.
The result was a single website built on modern technologies that non-technical admins could manage. The sites content and ongoing SEO requirements can also be undertaken without the need for technical support.
An uplift in potential client requests has been seen and better SEO results for the targeted keywords.
We have worked with the team at Blue 37 over the last 3 years developing websites for our 3 companies and cannot recommend their services highly enough.  We are absolutely delighted with our web pages and the ongoing prompt and efficient service, when we require updates and maintenance, is the best we have experienced in the market place.