The Society of Virtual Assistants was formed in 2005 by a group of 7 Scottish virtual assistants who wanted to improve the reputation of the industry – it quickly mushroomed into the largest organisation for UK based VAs.
It is run by volunteers, headed by Caroline Wylie, a virtual assistant.
With a membership of over 1,600 UK based VAs and a regular readership, the SVA wanted to improve the way they presented their content online. The website required an update in design and usability.
With the user base being predominately self-employed individuals, the need to be able to allow them to access information and advise quickly was the highest priority.
The ability to access membership applications and search the members database also was a high priority.
As the SVA already had a live site, the project was built on one of our development servers. A replica of the existing SVA site was built, from here the SVA team and blue37 team could collaborate and gain feedback via out project management tools.
The design needed to be focused on content, time was spent selecting fonts that offered a comfortable reading experience, whilst contributing to the overall design.
Colours were adapted from the existing SVA palette that lead to clean, modern section with a lot of white space to reduce distraction.
Once the design was approved by the SVA team, the site was migrated to the live environment. This changeover was fully managed by the blue37 team and little disruption to the end-users was experienced.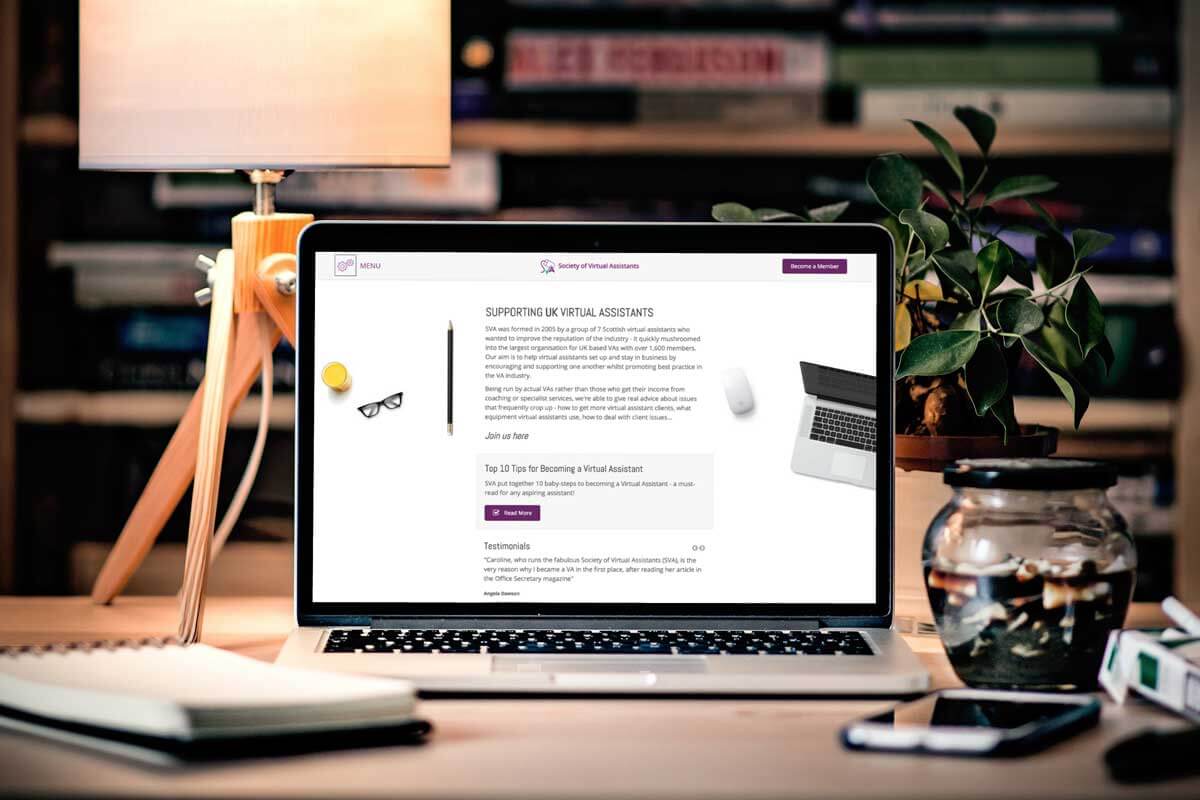 The Society of Virtual Assistants now have a site built with modern technologies, offering the end-user a clean and distraction free experience.
The site contains a wealth of knowledge built up over the previous 13 years. To access this huge amount of content an innovative off-canvas menu was developed. Providing the user with simple access, without an intrusive and overloaded menu.
Prominent call-to-actions have been created throughout the site to offer simple signups and increased user engagement with the membership aspects of the SVA.
Dan and the Blue 37 team revamped our Society Of Virtual Assistants website which was jumbled and extensive.  Not only was the resulting design slicker and easier to navigate, we saw a huge uplift in membership numbers as the site was properly optimised for SEO in its build.  Having worked with web designers over a number of years, it's unusual to find one who combines technical ability with design sensibility.  I'm very happy to recommend the Blue 37 team.