Your voice is as important as anyone else's. Voice coaching will help you reach a high standard of vocal skill and confidence, and develop your delivery so it is compelling and interesting.
The Right To Speak offers LAMDA qualified vocal coach services throughout Essex, for both adults and children on a one-to-one or workshop basis.
Susan Lockwood, Owner/Manager of The Right To Speak, approached the blue37 team to launch her first website for her vocal coach business.
A new website was required, along with multiple social profiles to support the new digital marketing plan.
The site needed to reflect Susan's own personality to ensure potential clients felt engaged with her from the initial visit. A balance between arty and corporate was required.
With little experience in online marketing and having a digital presence, Susan felt out of her comfort zone. Members of the blue37 team met in-person to talk through the process, discuss options available and ensure the right tools would be used for the companies new online home.
List of sites that were both liked and disliked began to be generated, market research into businesses currently providing similar services undertook and complimenting colour palettes and fonts complied. This became the basis for the design.
Wireframes were then produced, allowing for iterations of the initial site design to be evolved quickly. From these designs were produced in the browser, access was granted to all members of the two teams.
Open feedback and communication happened in our project management tool for an inclusive process.
Static designs for the new social profiles were then designed to compliment the new websites design.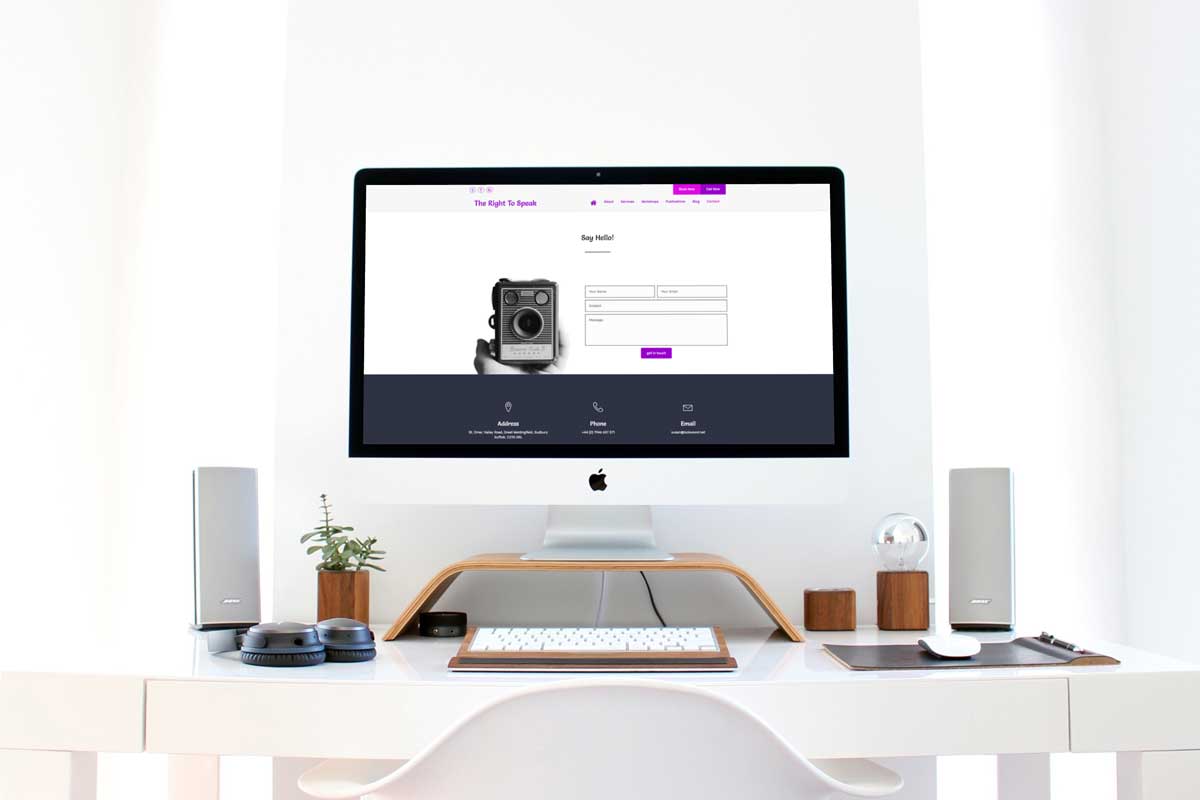 The Right To Speak now has a modern, fast, and creative website that is complimented by the social profiles.
Potential clients are able to communicate directly via the site and lots of information has been made available for those new to the concept of a vocal coach.
The website is ranking well for the search terms identified in the initial research phase and ongoing SEO work is part of Susan's digital marketing plans.
The team at Blue 37 just got me!  They spent time talking through the process of developing a new website, they explained what to expect and when.  It was so good to work with a team that took the time to help me understand.
They just seemed to understand what I wanted without me even knowing!  The colours, the design, the message, it all just worked for me.  I'd highly recommend them to anyone thinking of building a new site.  They also created brand assets for my social profiles so it all matches 🙂