Trinity Tuition offer a bespoke, purposeful and effective educational experience in a neutral, relaxed and fun environment.
Providing bespoke one-to-one and group tuition services for primary and secondary aged school children.
They exist to make a difference to every child by giving them the confidence and competence to succeed in English and Mathematics.
With the continued growth of Trinity Tuition a need for an online presence was required. A website that fitted the needs of both children and adults alike was required.
The site needed to be engaging, professional and focused on generating leads.
A colour palette was available from previous printed marketing material.
Early conversations with the Trinity Tuition team and blue37 allowed for an open dialect about the users needs. The site needed to appeal to a varied age range, this was to be accomplished through colours and bold fonts.
Initial wireframes allowed for quick iterations of the conceptual design. The next phase saw static designs provided via our online feedback site, through which we were able to quickly evolve and agree on a final design for the homepage.
The homepage was then developed in the browser on one of our development servers for client access. Our whole process is intended to as open as possible for inclusive development.
Further designs were then provided in the browser for additional pages. Feedback given via our project management tools that the Trinity Tuition team had full access to.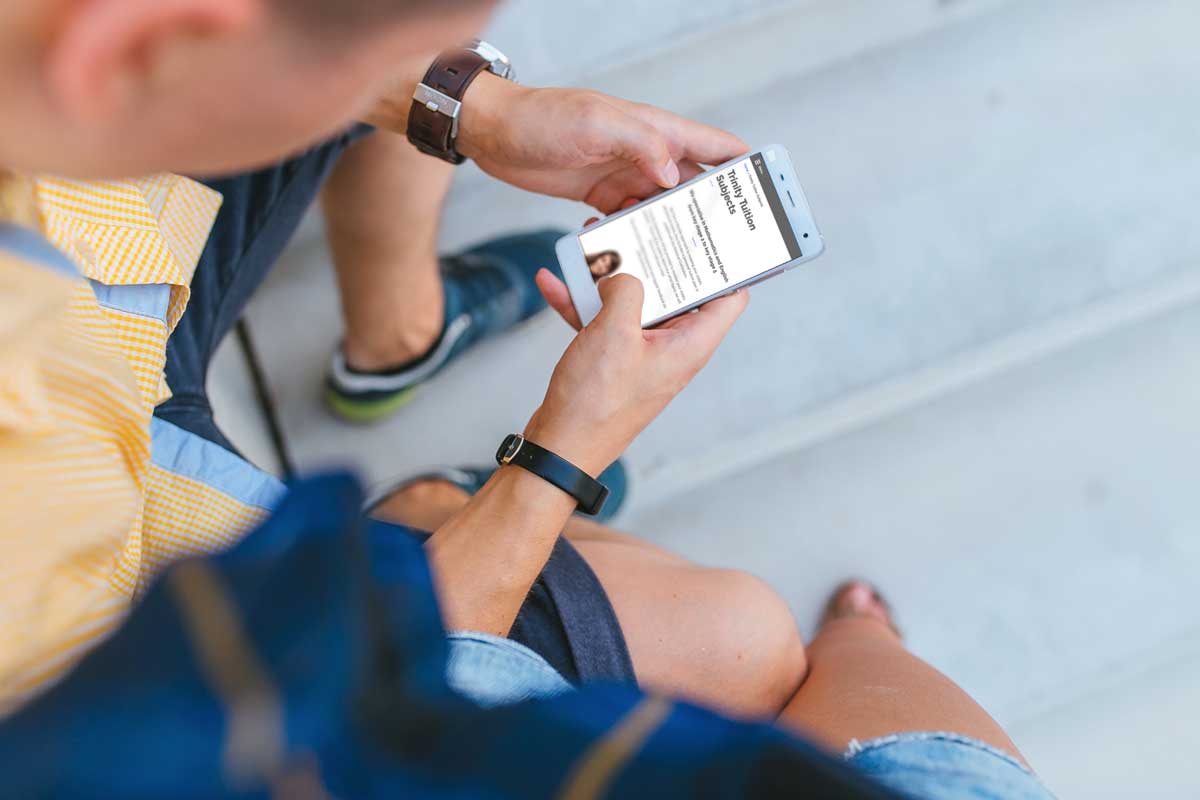 The new Trinity Tuition site is packed full of information and advise on providing both primary and secondary school children with education.
The service now has an online presence to be proud of. Trinity Tuition has the tools to promote and market themselves in ways that were not possible prior to the launch of the site.
The site is ranking well for a new domain and further SEO work is ongoing.
I feel that the blue37 personal approach and engagement is an aspect that I valued highly in addition to the ease with which amendments were made as the project moved on.
Working with blue37 to produce my website has been a highly satisfactory experience. From the personalised approach to the time taken to know your market, they have proven to be interested in making a success of the project rather than just accepting yet another sale.
Thank you for the personal approach; it was important to me as a small business to talk things through and to be given ample time to discuss ideas and propositions.
JEROME ATEBA BSc PGCE MEd